A bob Hairtyle  is a very easy  hairstyle that is simple to cut and matain. This hair style often used on  short straight hair  . But you could also do a bob haircut if you get long curly hair. As for a hair style, a straight bob hair cut is super simple to style and stay. If you want to try haircut at home,you can cut the hair wig you made with human  hair weaves  into a  bob hairstyle. You can cut the bob properly   following  some simple steps .Let's take a look together.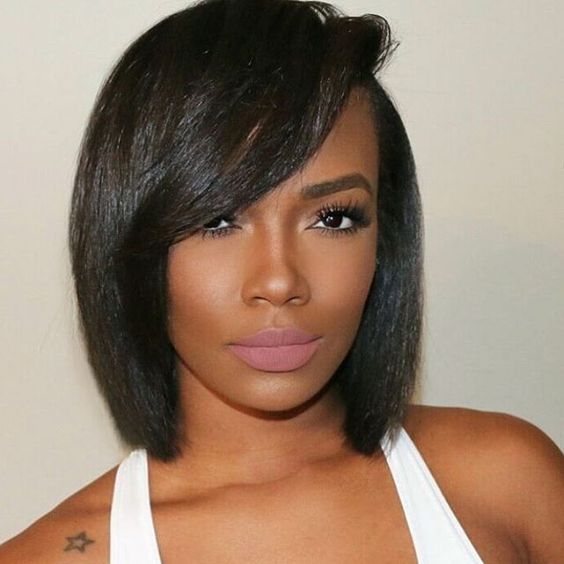 Things you need:
Quality cutting shears

Hair comb

Hair Ties

Hair clippers

Hair razor
How to  bob haircut Self at Home?
1.Wash and dry hair .
Wash your hair to Start with hair that is clean and dry. It is ok ,just Use the usual shampoo and conditioner you always use on your hair. Then, air dry or blow dry the hair.(If you use human wig,that is the same). Making  hair dry will help you be sure that   you will not cut your hair too short.
2.Divide your hair into three even sections.
Using  comb  divide your hair into 3  parts:  1at the back, and 1 on either side of  head. Rememer to Tight the 3 sections using the  hair ties you pared.
3.Cut the back Part off .
 Use a hand mirror to see the back ponytail if you  cut your hair yourself. Move the back ponytail up or down  based on the length youwant  your bob hair   to be. If you want a shorter bob, move the ponytail a bit up.
4.Use the hair razor on the side part.
After you are done trimming your back ponytail ,remember to Release it. After that , release  the tighted side ponytail. Until the hair cut to  the length you want  for your bob haircut,use hair razor to shape the side parts .
5.Blend the hair ends.
As a finishing action, you;d better  blend the hair ends so your bob looks will even  polished. Blending the hair end scan  also help to remove hair  pieces that are too long.